20 Realistic Ways to Make Money from Home
How to Make Money from Home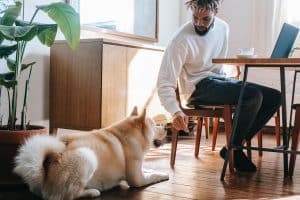 More and more people are looking for ways to make money without leaving their homes. Be it stay-at-home parents, college students, or retired individuals, there are lots of legitimate ways to earn an income from the comfort of your own home. In this post, we'll explore 20 realistic ways you can make money from home. Whether you're looking to make a full-time income or just a side hustle, these ideas can help you get started.
1. Freelance Writing: If you have a knack for writing, you can make a decent amount of money by writing articles, blog posts, and other content for clients.
2. Virtual Bookkeeping: As long as you have an internet connection and a computer, you can work as a bookkeeper from home.
3. Virtual Tutoring: You can tutor students of all ages and levels using video conferencing tools.
4. Online Surveys: Participate in online surveys to get paid for your opinions.
5. Virtual Event Planning: You can assist with planning weddings, parties, and corporate events virtually.
6. Online Marketplace: Sell your arts and crafts, or buy and resell items online.
7. Remote Customer Service: Many companies are hiring remote customer service representatives to handle phone calls and emails.
8. Social Media Management: Help small businesses manage their social media accounts for a fee.
9. Translation Services: If you are fluent in a second language, you can offer translation services online.
10. Video Editing: If you have experience with video editing, you can offer your services to clients online.
11. Search Engine Evaluator: These evaluators examine search engine results to ensure they are accurate and relevant.
12. Virtual Assistant: Assist businesses with administrative tasks, such as scheduling appointments, answering phones, and responding to emails.
13. Freelance Photography: Sell your photographs online to stock photography websites or to clients who need custom photography.
14. Web Design: If you have experience with web design, you can create websites for clients from home.
15. Blogging: By starting your own blog, you can earn money through advertising, affiliate marketing, and sponsored posts.
16. Online Store: Set up an online store selling products you create or find.
17. Dropshipping: Sell merchandise without holding inventory or shipping products.
18. Online Accounting: Work as a freelance accountant helping small to medium-size businesses.
19. Personal Trainers: Offer online fitness and health coaching to individuals or groups.
20. Online Course: Create an online class or webinar on a subject you are an expert in.
Conclusion
Whether you're looking for a full-time income or just a side hustle, these 20 options can help you earn money from the comfort of your own home. With a little hard work and determination, you too can join the ranks of those who have successfully transitioned to a work-from-home lifestyle. Remember that there are no shortcuts to success, but with a little persistence, you too can make this dream a reality.